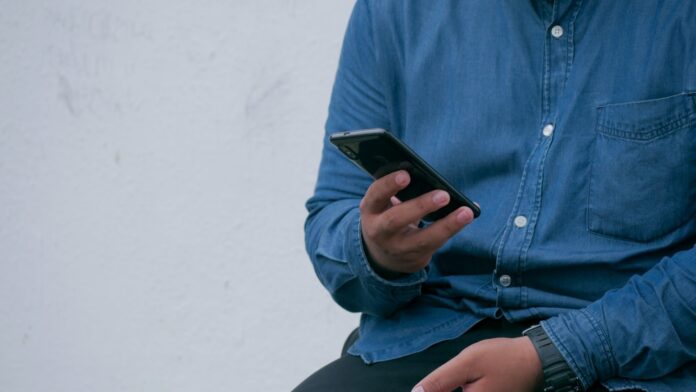 Smartphone manufacturers improving Processors, GPU and Screen Quality which is making these devices better in all kind of it. Gaming on Mobile is also improved. Android games highly in demand and almost every developer are focusing on gameplay. Games with unique gameplay, interactive features, vivid graphics and realistic visuals gain million of download hit every year. The Free-to-Play games are highly in demand. Android is popular platform offering a wide range of games in varies genre. The given below is a list of top android games which can be exciting and interesting to play in 2018.
Homescapes
Playrix Games is back with their new title Homescapes in Puzzle Genre with accessibility over both Android and IOS. Homescapes released a few months back in August 2017. Developers offered quite similar gameplay to their previous success Gardenscapes however the storyline is completely different. It's the time to help Butler, Austin, as he wants to save his childhood home. Austin parents are considering selling the home because it is old and require renovation. However, if you bring back the home to former glory, his parents are going to reconsider.
The game is all about the renovation and interior decoration but you will be playing match three puzzles. As you match 3 or more tiles, they will be destroyed and if you complete the puzzle then currencies will be offered. Mainly, currency is vital in the upgrade of Austin childhood home. Many live events and other modes offered to spend extra time with fun.
Final Fantasy XV A New Empire
Epic Actions popular game final fantasy xv a new empire is going well over Android and IOS due to strategic gameplay. Gamers are able to be the hero of own adventure by building the kingdom, teaming up with friends, exploring the world and discovering magic new form. Rule the in-game world and you can rewrite the classic game. Travelling through many kingdoms, earning resources and completing quests are the imperative factors. Developers also offering the MMO feature for the base management and improving social skills.
Last Day On Earth Survival
Last Day On Earth Survival is purely immersive title offered by Kefir! in under action genre with base management and survival features. Crafting the base and focusing on collectible play the vital role in winning. Even the RPG element is added to the game. Collecting resources and killing zombies, enemies and other animals are the important part of survival. It is free to play the game with in-app purchases.
Animal Crossing Pocket Camp
Nintendo new title Animal Crossing Pocket Camp is in trending games where campsite management is an imperative feature of the game. It is casual with a social twist. Shovel strike Quarry is the point of attraction in game where earning currencies play an imperative role. Developers offered it on both the platform Android and IOS however the android users are surely loving it, according to reviews and rating. The social element is loved among gamers.
Episode Choose Your Story
Episode Interactive is out there with their new game Episode Choose Your Story offering you to create own story and it is offered on Android and IOS. It is free to play and download the game with in-app purchases and it is loved by kids and teens. The loved feature is unique ending of every story, there are episodes and currencies. Creating personal looks, unveiling the mysteries and finding love are some of the interactive features.
Marvel Future Fight
No doubt, Marvel is the popular name worldwide producing awesome movies. Games on favorite series or movies gain million of download hit in seconds and it is same with Netmarble Games 2015 RPG released game Marvel Future Fight. Lots of characters from DC world are offered with their special moves, looks and favorite equipment. Leveling up the characters and winning over the opponent is the storyline of the game.
Momentum Valley 2
USTWO games new installment Momentum Valley 2 goes well in 2017 and it is still on trending list until now. It is paid game offered on Android and IOS both. The game is all about guiding a mother and her child through the magical world. Gameplay is interesting as realistic illusions, interactive features with stunning graphics offered.  The world is completely beautiful and it is truly worth buying as per the reviews. The story is independent and it can keep dragging players into the illustrative world.
Injustice 2
NetherRealm Studios come up with the new installment Injustice 2, based on complete action. Warner Bors. International enterprises published it and offered on Android and IOS platform. The game has a rating of 4.3 stars and it is all about Batman's storyline. The interactive graphics are purely interesting and you will love it for sure. Download now and join the contest, enter into PvP battles and unite the DC world characters.
Asphalt 8
Games based on racing gain popularity faster and it goes same with Gameloft Racing game Asphalt 8 offered for Android and IOS. The game has a rating of 4.5 stars and it offers you hundreds of cards with lots of modes to play. Race with friends or the real player from all over the world and be the top racer. Dominating over the road will be in your hands with unique features. The racing graphics and visuals are seemingly real.
Clash Royale
Supercell is offering awesome strategic games and Clash Royale is new one having some troops from Clash of Clans. Building deck, battling with opponent and upgrading troops are main factors of the game. Millions of gamers are always online to battle and win over each other. Many modes offered by developers to make it interesting and clans are ready to lend a hand to play with friends.
Conclusion
All the above-mentioned games offered over IOS and Android, most of them are free and best in all kind of it. Just download them and dominate over there modes, other players and be the top players.